Texture Alpha Edge Padder
Esta aplicación solo está en inglés.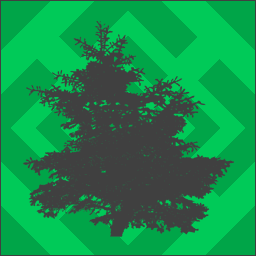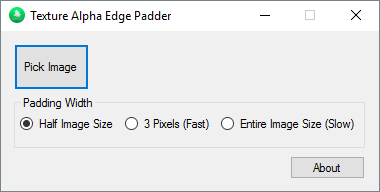 Fix bleeding transparent edges on textures of 3D graphics. There are three options for how much padding you want to add.
Descargas
The source code for the main two C# scripts for the application are available licensed using the BSD 3-Clause. Other project files and code for the "About" window aren't included.
Detalles y requisitos
.NET Framework 2 y superior
Tamaño de descarga: 60 KB
Lanzamiento:
Versión: 1.1.1 ()